Acoufelt's partnership with New Age Veneers results in Timbertop panel collection
Acoufelt is delighted to announce that it has partnered with Australian-based designer surfaces company New Age Veneers ('NAV') to deliver 'Timbertop'; the newest collection to join Acoufelt's breadth of beautiful and functional interior acoustic products.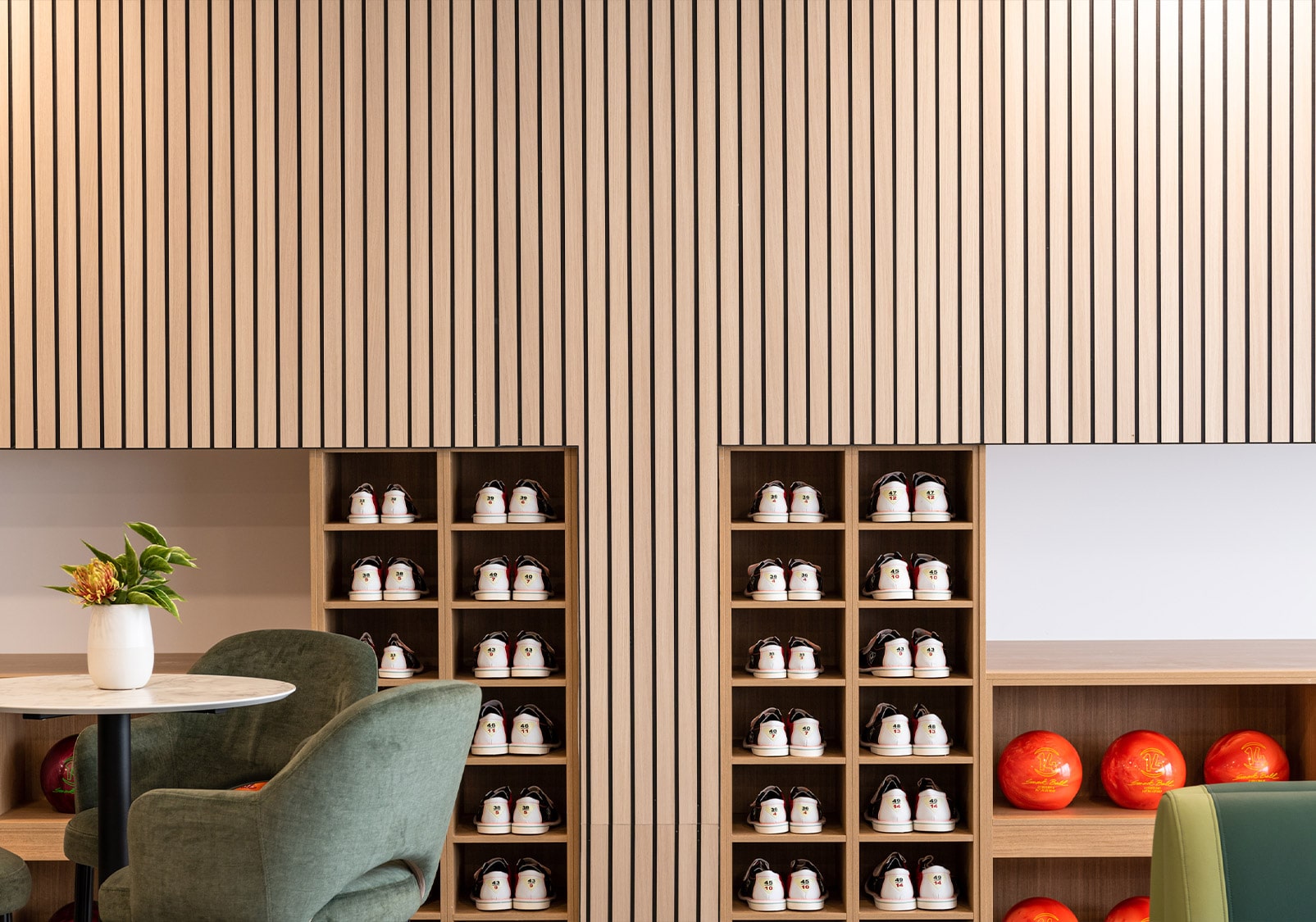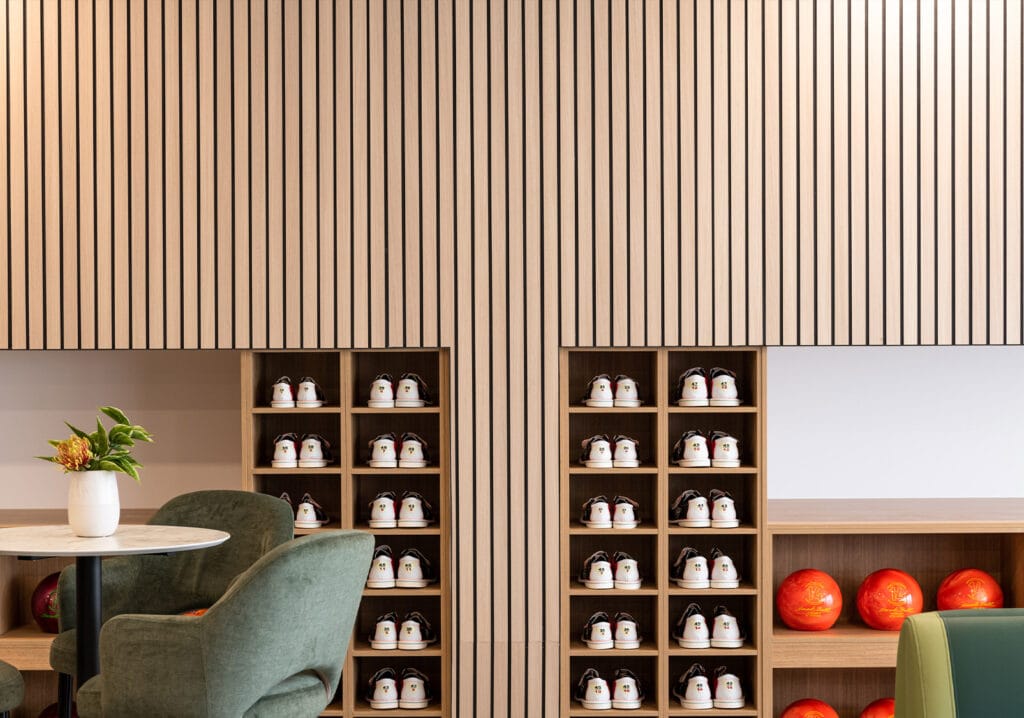 The alliance between NAV and Acoufelt comes as no surprise to bystanders who understand the foundational similarities between the two companies; built on pillars of environmental responsibility, beautiful and functional design, innovative products, and being 'easy to do business with' – not to mention both companies' Australian roots.
By bringing together two popular ranges from each company; FilaSorb™ acoustic panels and NAVURBAN™ premium timber alternative, Timbertop panels have been crafted together to create an acoustic panel that achieves the appearance of real wood slats, yet is lightweight, sustainably sourced, and achieves an NRC of up to 0.85.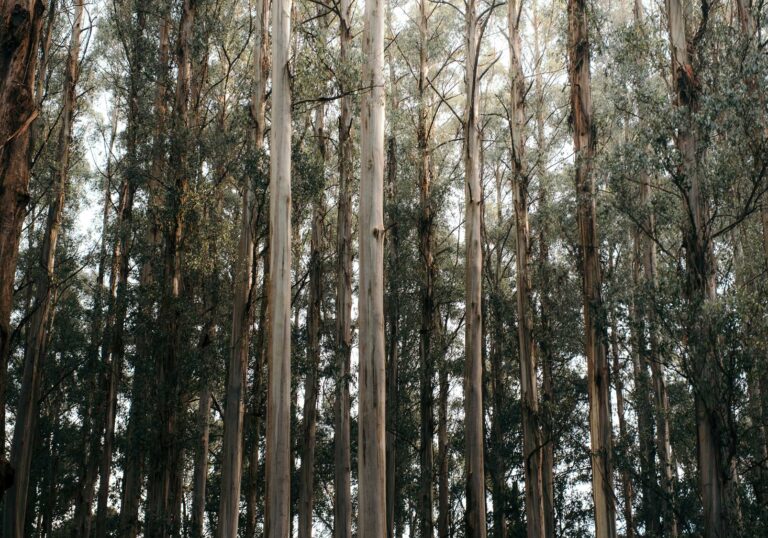 "There is a natural affinity towards wood-based products, to bring the outdoors in, and we wanted to replicate this in a new panel collection. We were looking for a lightweight alternative to real wood that could be easily engineered onto our acoustic material. We were impressed by the innovation behind NAVURBAN™, a clever wood alternative that replicates the aesthetic of our native Australian bush." says Karina Deboar, Product & Marketing Director for Acoufelt.
Kevin Self, National Marketing Manager at NAV, says "the partnership with Acoufelt came about very naturally, with both entities desire to work with a likeminded, local company. We're excited to see our NAVURBAN™ designer surfaces providing a new, functional dimension in Timbertop, now applied to Acoufelt's acoustic panels to offer a designer timber finish with soundscaping capabilities."
"Timber is a coveted interior finish among designers"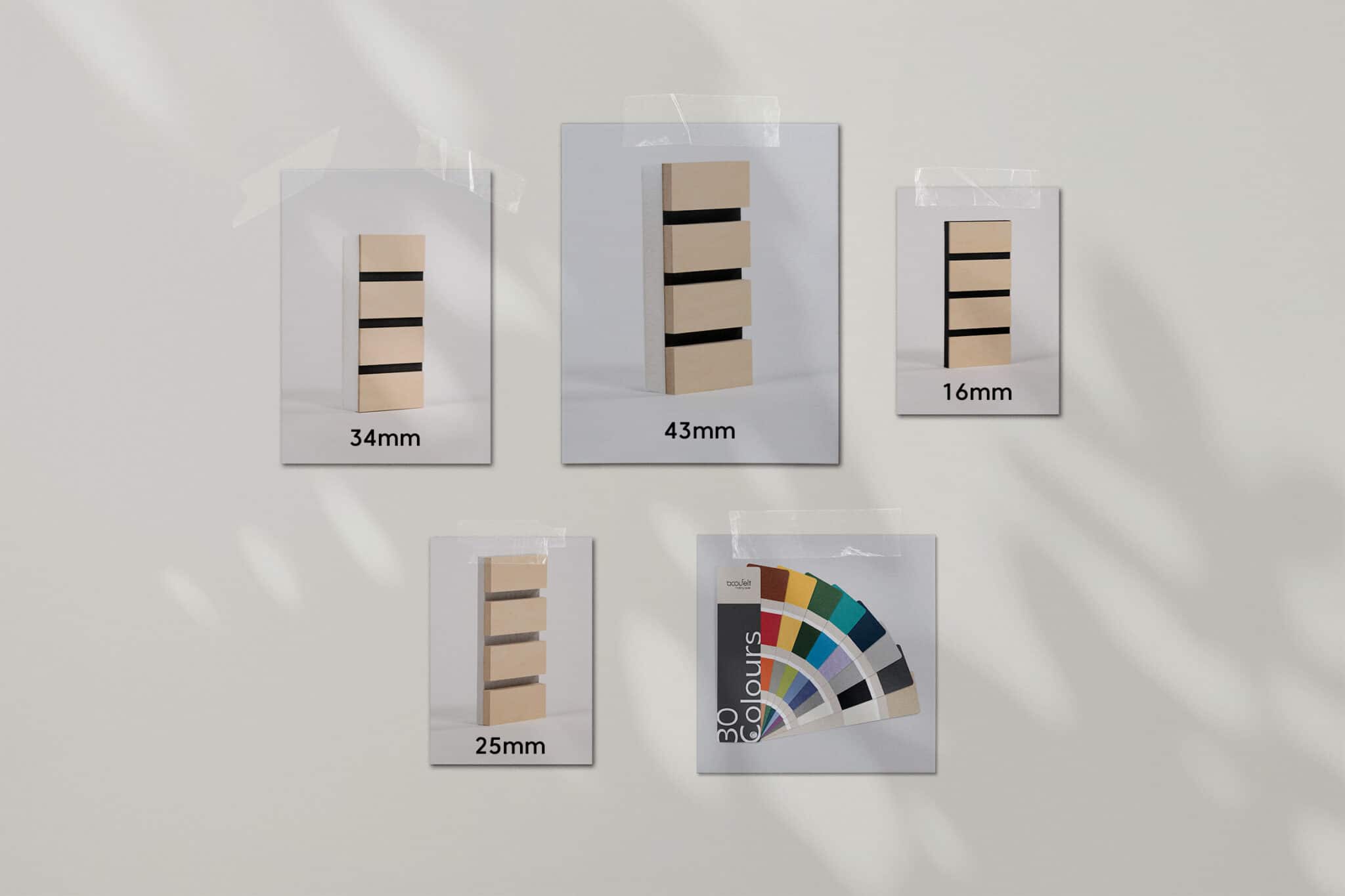 Designers can choose from any FilaSorb™ base panel color with any NAVURBAN™ woodgrain in either the vertical or horizontal slat orientation, available in four thicknesses of varying acoustic levels. Custom sizing, spacing and edging is also available. With endless choice at their fingertips, designers are given the freedom to develop highly unique and beautiful soundscaping solutions.
Inspired by natural wood, this sustainable, functional, cost-effective product is a premium alternative to timber.