Acoufelt carves path as industry leader with new Fracture Two-Tone collection
Building on the success of its Fracture bevelled-cut offering, 

Acoufelt's

 latest Fracture 'Two-Tone' collection 

offers a unique double layer panel in 10 new linework patterns. 

Utilizing high-quality technology and in-house 

machinery, precision linework is carved into the 

FilaSorb

™ double layer premium acoustic felt, giving 

way to the accent 

color

 of the panel behind.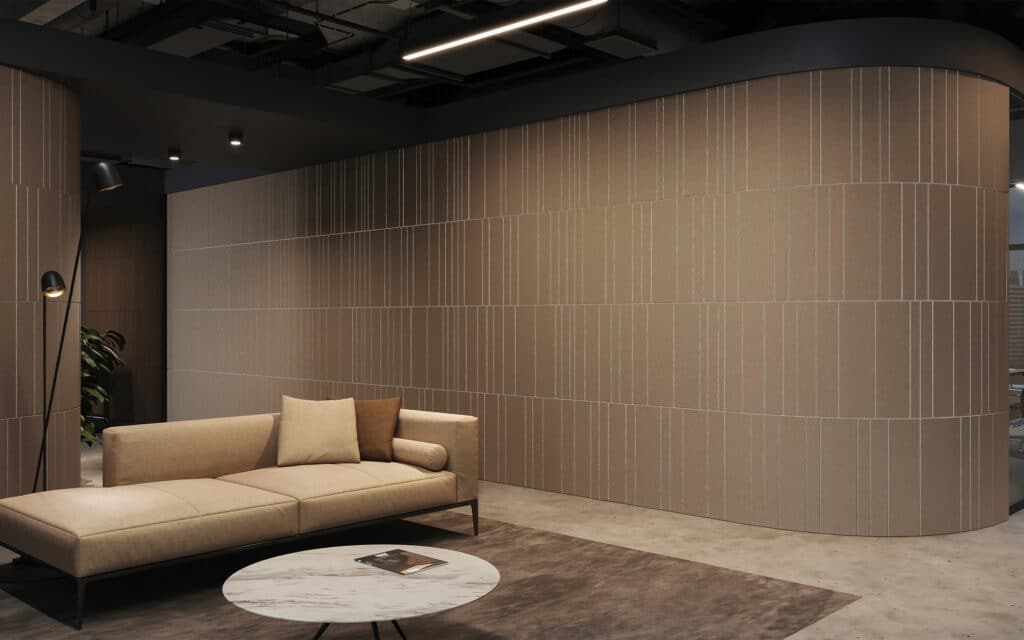 With the company's recent palette expansion bringing its total color offering to 38, the new Fracture Two-Tone collection will allow for over 14,000 unique color and pattern combinations, serving a wealth of sectors and design visions. 
Bringing advanced acoustic expertise and a wealth of textile experience into the design field, Acoufelt offers industry-leading soundscaping solutions. Attuned to the immersive experience of environment, Acoufelt's considered portfolio encompasses interior textiles that offer enriching acoustic properties while remaining aesthetically modern.  
Kuan-Wen Chiu, Acoufelt's Global Product Design Director, played a leading role in bringing the initial vision for this product to life. Speaking on the aesthetic drivers behind Fracture Two-Tone, Chiu says the collection is a "stunning fusion of artistic inspiration and innovative design. Drawing from a diverse range of influences, the team has crafted both timeless and unconventional patterns to strike a delicate balance between intricacy and simplicity".  
Fastidious planning in the development of Fracture Two-Tone has informed the 10 repeatable patterns, each groove cut to precise depth and width specifications to achieve a detailed finish entirely unique to Acoufelt. This allows for the panels to be installed side-by-side for a spectacular large-scale pattern, or as a singular, standalone wall feature. The meticulous detail afforded to each cut design is the result of Acoufelt's skilled team of in-house designers who continue to push the boundaries of materiality and technology. 
"But we didn't stop there", says Chiu, "in our relentless pursuit of excellence, we achieved a never-before-seen V-cut groove with a 'fading' effect–a truly unparalleled feature of our panels. This breakthrough sets Fracture Two-Tone apart, captivating discerning eyes to offer a truly unique aesthetic finish that transcends the ordinary".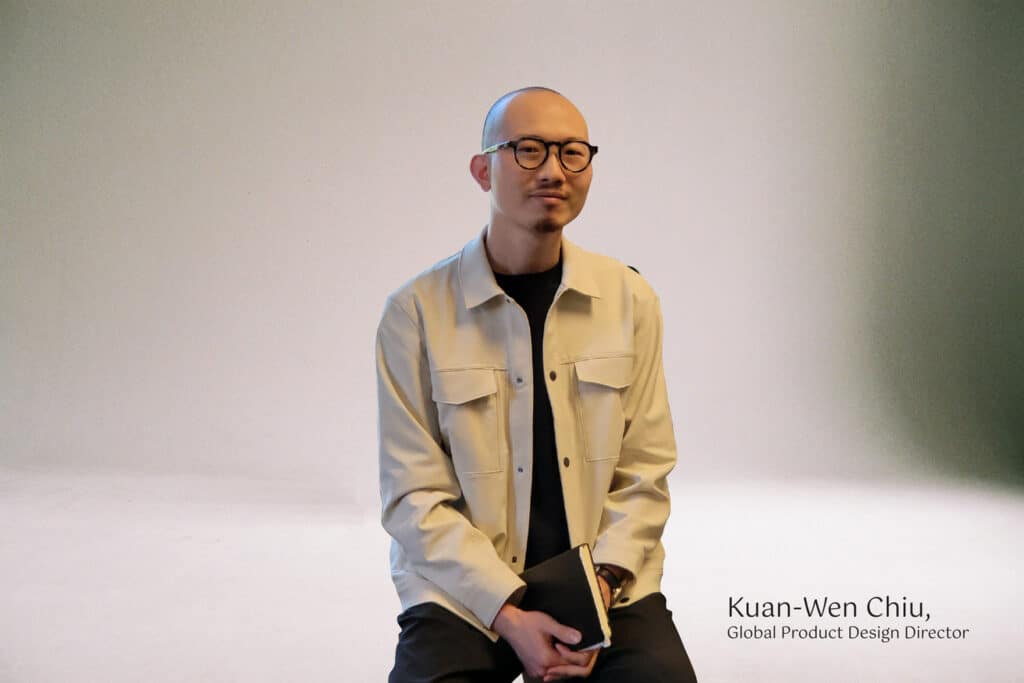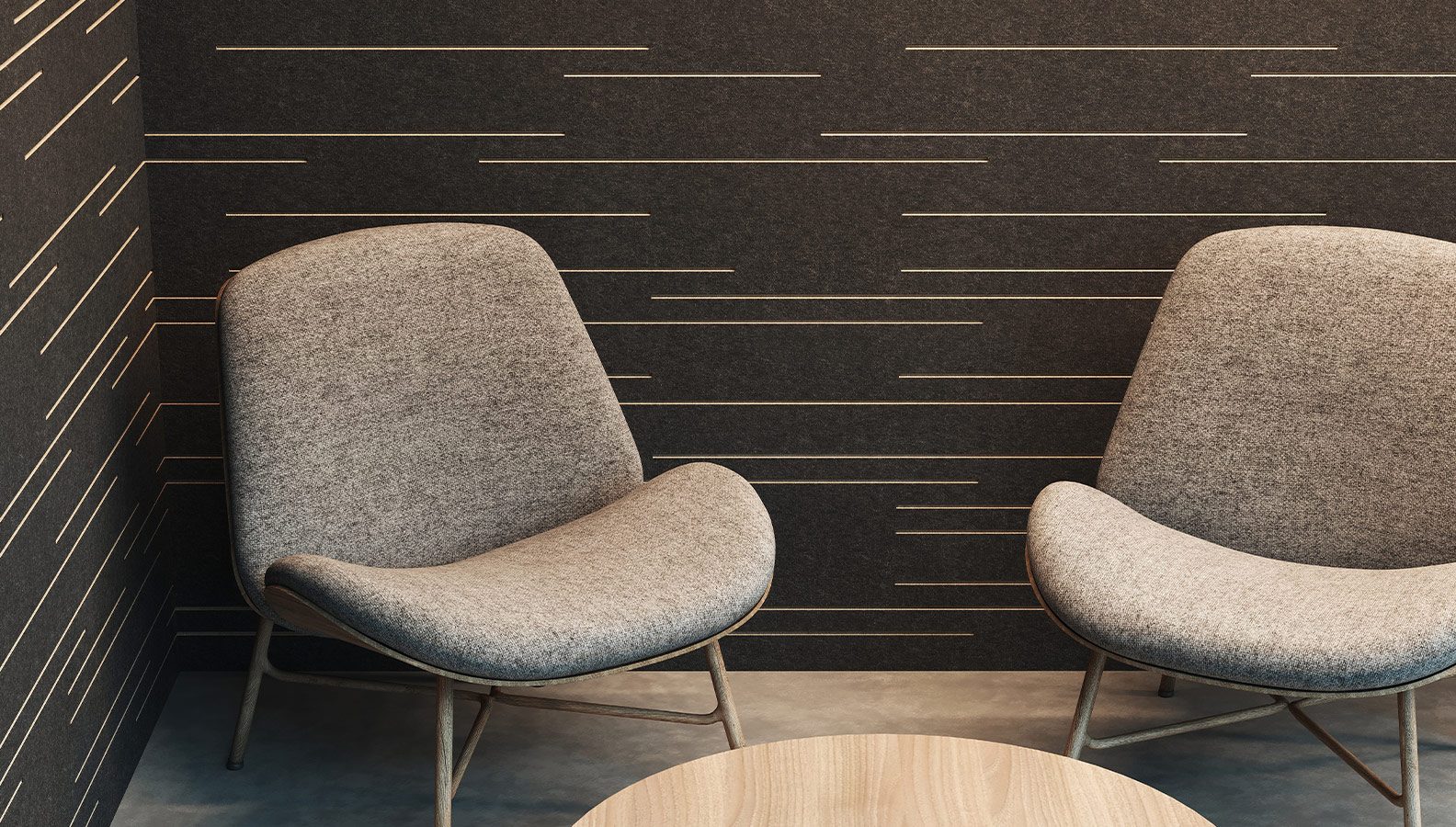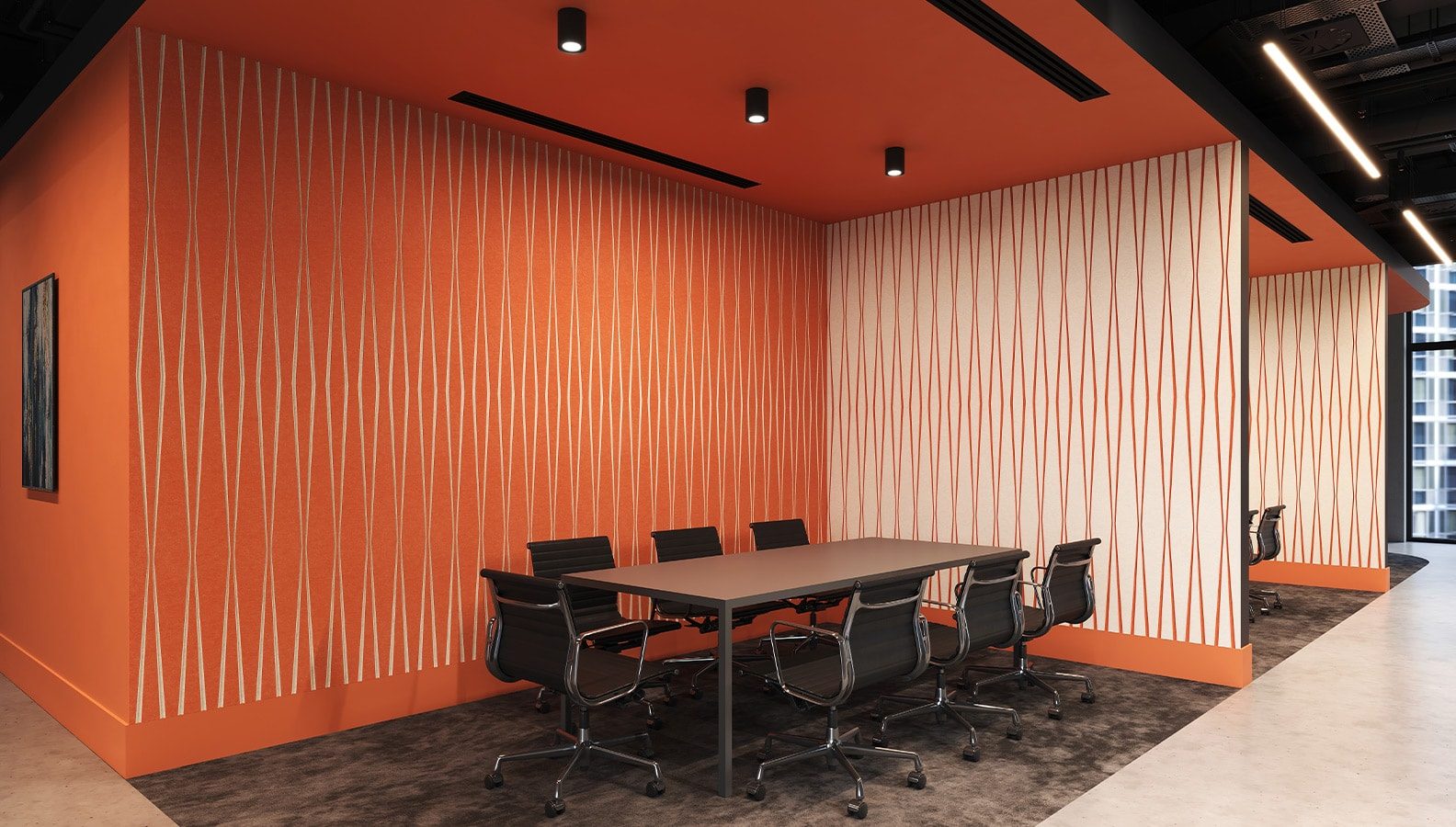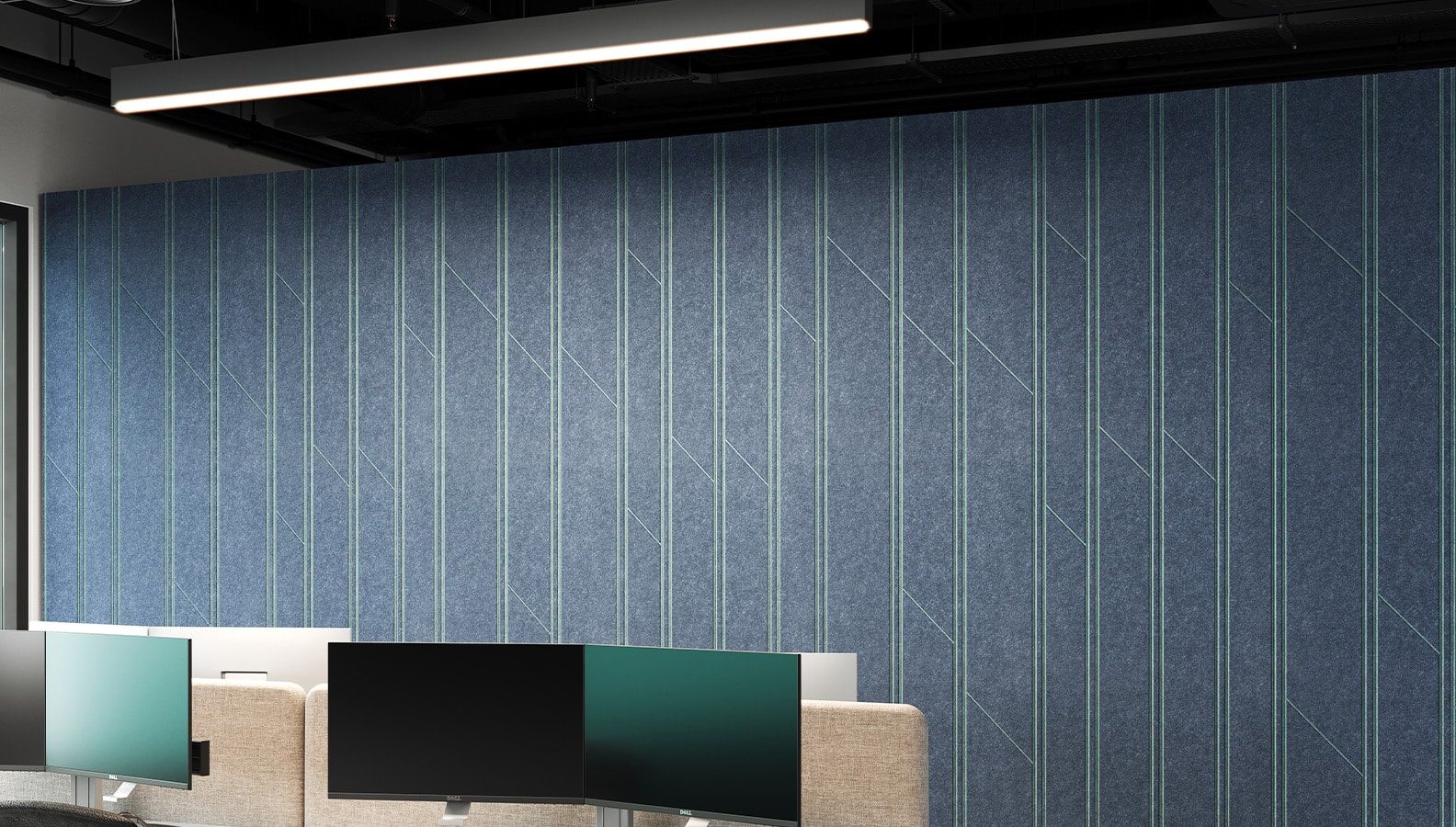 Employing a manufacturing process that deftly weaves fine fibres of varying deniers, Fracture Two-Tone panels – alike all Acoufelt's FilaSorb™ products – possess a sleek, smooth surface finish and rich depth of colour. Also owing to this specialized construction technique, Fracture Two-Tone panels offer strong acoustic properties, achieving a minimum NRC of 0.45. Reducing sound through exceptional absorption, products made from FilaSorb™ felt are specially designed to promote peaceful and productive spaces. 
Ever evolving to improve human function, health, and wellbeing through its soundscaping collections, Acoufelt's Fracture Two-Tone represents just one of many new products and collections to hit the international market this year.